Thought Field Therapy Live Tele-Class With Joanne Callahan



Our New Tapping Audio-class:
Feel Better—Sleep Better
We feel better when we sleep better.
And, we could sleep better when we feel better.
Joanne Callahan,
Developer,Thought Field Therapy (TFT for short).

Based on the various web statistics for the USA or Canada or Great Britain, "Insufficient Sleep Is a Public Health Epidemic".  The western world seems to have an increasing problem with sleep disorders. So much so, that recent studies in all three countries are calling it a Public Health Epidemic – saying it is "putting our health at risk". 

Sleep insufficiency is linked to motor vehicle crashes, industrial disasters, and medical and other occupational errors.  People who suffer from poor sleep are also more likely to suffer from chronic diseases such as hypertension, diabetes, depression, obesity and even cancer.

Millions of us suffer the consequences of too little sleep, or, the troublesome side-effects of the common OTC or prescription drugs.

We have all heard the warnings on the commercials, visually showing a beautiful butterfly hovering over a smiling, sleeping individual, while quickly telling you the side-effects and cautions... don't drive, agitation, dependency, sleep-walking, suicidal thoughts, etc. 

And, even if the drugs help you sleep, they don't address the real cause of the sleep disturbance, pain, stress, anxiety, worry or low mood.
Studies have shown that lack of sleep leads to:
Weight gain Anxiety Addiction
Depression Fatigue Compromised immune system
Accidents Chronic disease Poor work productivity
All of which add up to increased stress and a reduced quality of life.        
The experts say there are many causes for insomnia.  One of the most common causes is stress.  Pain, both emotional and physical contribute too many restless nights with poor sleep quality.  Chronic depression is both a cause and a consequence of insufficient sleep.  Those who are obese have been shown to have reduced sleep quality, and, those that have insufficient sleep, tend to have more weight gain – a vicious circle. Our chaotic environment with information overload causes constant worrying and even fear which interfere with our quality of sleep.
Even our allergies and sensitivities contribute to our lack of sleep.  The ability to identify and neutralize these toxins can lead to a much more restful sleep.
While OTC medications and prescription drugs have negative side-effects and only address symptoms, TFT can safely, help the real causes of lack of sleep.  Studies have shown that tapping normalizes cortisol (our stress hormone) levels, eliminates physical pain, lifts moods and reduces anxiety and even stops the nightmares and grief from accidents and natural disasters.
Learn how you can use TFT to safely and effectively eliminate the causes of your insomnia and sleep problems.   Improve your quality and quantity of restful sleep without the side-effects of medications or the risk of dependency.  In fact, since you will be addressing the source of the problem, you are improving your quality of life.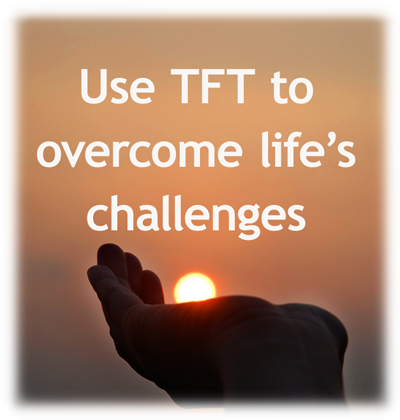 With TFT, you can enjoy:
More energy
Better moods
Stronger immune system
Improved health
More control over your emotions
In our new audio-class – Feel Better – Sleep Better, we will show you how to successfully use TFT and tapping to address the underlying causes of most sleep problems.
We will go step-by-step thru how you can tap away the emotional and physical pain, blue moods, stress and worrying that keep us awake all night long. 
We will also address the problem of toxins and how they can interfere with our sleep. They can cause those jumpy legs or restless legs, racing heart rate and more. You'll learn about some simple tools to help neutralize the effects of these toxins.
Research has shown, and new studies are coming out all the time, that support the need for a good night's sleep.  It is vital to good health and an improved quality of life. 
Why not try a safe, non-invasive method that addresses the underlying cause of the problem, FIRST?  You can always go to more risky options if you need to.
As part of this class you will receive a downloadable class handout and workbook which will include:
TFT Algorithm Chart
Guide to creating your own personal Tapping sequence
TFT Food and Mood Journal
Resource List
Examples
Read the comments below from a few of those who have tried TFT:
I work for the US military in Afghanistan and my job can be difficult I work in the mountains and at time injuries occur,but we just suck it up... and move on. I was on my day off and was looking at some web sites when I came across some story of a person who had used TFT and gave details etc... I thought about this and I decided to try it for myself in the cover of my room.

I then went to bed and fell into a deep sleep. In the morning I had to do a 5 mile run, so off I went a little time into my run I realized I had no pain in my knee. When I got back to my room I thought about it and decided and try it on my energy level - to my amazement I felt incredible, and since that very first time I used TFT on my knee I have never had any more pain. Also I have got into the habit of using it every day and I am amazed by the constant results I have decided to learn all I can and I hope to be a Trainer of this amazing system I would tell everyone to try it for themselves asap it is incredible.
- Raymond Williams
Join Us For
This New Live Audio-class

Instant Access

ONLY $37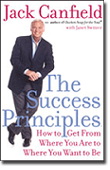 "I have seen miracles using Dr. Callahan's techniques. Isn't it time we stopped settling for anything less than miracles?"
– Jack Canfield, Editor, NY Times Best Selling Author, Chicken Soup for the Soul series
"Using your technique I was able to help, in minutes, 10 nervous executives speak... (in public) ...with no trace of their former fear."
Dr. Christopher Hegarty,
Renowned and Award-winning Speaker / Trainer
Get Started Now!


Yes! Count me in Joanne!
Please give me access to your audio-class on Thought Field Therapy, so I can discover how to apply the power of Thought Field Therapy (TFT) in helping me to feel better and sleep better.
Join Us For
This New Live Audio-class

Instant Access

ONLY $37