About Thought Field Therapy | Meridian Energy Tapping | Tapping Therapy

Special Note:
Dr. Roger Callahan,
the founder of tapping therapy, passed away peacefully Nov 4, 2013.
Please click here to visit Roger's memorial site ... and to to share your message and celebrate his life.
Dr. Callahan was a pioneer, an intellectual, and, above all, a humanitarian.  He was passionate, not just about helping people, but challenging our beliefs about accepted psychological principles and healing in general... he lives on each in tap of the hand.
Roger, in the last video taken, reflects on tapping thereapy:
Dr. Roger Callahan Discusses His Most Important Discovery in TFT:
Over 30 years in Development
Thought Field Therapy (TFT) provides a code to nature's healing system.
When applied to problems TFT addresses their fundamental causes, providing information in the form of a healing code, balancing the body's energy system and allowing you to eliminate most negative emotions within minutes and promote the body's own healing ability.
We provide common recipes (algorithms) or codes in our books and tapes. Specific or individual Codes are elicited through TFT's unique assessment procedures taught in Steps A, B, and C training programs.
"When I observe a number of suffering patients who did not respond to our usual treatment modalities, suddenly get better after TFT algorithms are given, I don't need a double-blind controlled study to tell me the value of TFT."
...James McKoy, MD Chief, Pain Clinic, Chief Rheumatology Services Assistant Chief, Neuroscience Department, Kaiser Permanente, Hawaii region
Our Mission Statement
We aim to provide and encourage interest and education in the Callahan Techniques® Thought Field Therapy (TFT) to both the professional and lay person, establishing standards of protocol and training in TFT.
Through our Thought Field Therapy Training Center, web sites and newsletter, we teach a highly effective, non-invasive, healthy self-help alternative to long-term, or drug related psychotherapy.
We strive to make TFT available to all, world-wide, helping to end much of the human suffering caused from traumas, stress and life's problems.
Our unique Voice Technology™ allows us to provide training support throughout the world.
Our web sites, training programs and newsletter, The Thought Field, promote public awareness, acceptance and understanding of the Callahan Techniques® Thought Field Therapy as an important, safe and effective self-help tool.
Dr. Roger Callahan, our founder and developer, has a personal mission to achieve worldwide recognition, acceptance and use of Thought Field Therapy. Together, we continually strive to accomplish this mission through trainings, advertising, marketing, public relations and international charitable assistance.
We truly believe we can have a significant impact on the decrease of human suffering if everyone has these tools at their disposal.
"Traditional psychotherapy is like swinging at a pitch with your eyes closed. TFT causal diagnosis is like shooting the ball out of the stadium with a cannon. It's that fast and powerful." ....John D. Gray, PsyD, Idaho Falls, ID
---
---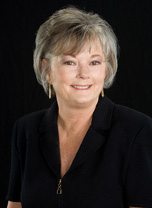 Joanne M. Callahan, MBA
Thought Field Therapy®
by Callahan Techniques®
Joanne is the co-developer of Thought Field Therapy with her husband Roger Callahan, and is the President/CEO of Callahan Techniques, Ltd.
Joanne Callahan, is a graduate of the University of California Santa Barbara and received her MBA in Healthcare Administration from California State University San Marcos.
Joanne Callahan also is the Director of the Thought Field Therapy Training Center and publisher and co-editor of The Thought Field, a quarterly newsletter.
She is trained in TFT at the Advanced and Voice Technology™ levels and the only person other than Dr. Callahan certified to teach all levels of TFT.
Joanne Callahan co-authored Thought Field Therapy and Trauma: Treatment and Theory, and the recently revised Stop the Nightmares of Trauma (with Forward by Jack Canfield, co-author Chicken Soup for Soul® Series), and Chapter 12, Thought Field Therapy: Aiding the Bereavement Process, in Death and Trauma: The Traumatology of Grieving.
Joanne currently serves as president of the TFT Foundation.
TFT is the origin of meridian tapping therapy that uses nature's healing system to balance the body's energy system.
"What's fascinating about TFT is it's quick, painless and it's success rate is almost unheard of in the field of mental health in any type of treatment over this whole century." Shad Meshad, President, National Veterans Foundation & Founder and Author of the National Vet Center Program.
If you live with chronic pain caused by disease, disorder or accident or suffer from acute pain resulting from surgery or accidents, then you owe it to yourself to listen to what Dr. Robert Pasahow has to say about TFT Meridian Tapping...
Read Dr. Pasahow's research study
What is Thought Field Therapy® (TFT)?
Thought Field Therapy (TFT) is a little-known, but highly effective, drug-free and non-invasive way to reduce or eliminate even chronic pain without the risk of medications.
TFT was discovered and developed by California clinical psychologist, Dr. Roger Callahan. It works with nature's healing system combining the acupressure meridian system and modern psychology.
You don't have to experience a reduced quality of life caused by pain and anxiety!
Increase anxiety due to pain is another of the top reasons quality of life diminishes. The medications for both of these often interrelated issues, are usually toxic leading to many complications and side-effects, even death.
Individuals on blood thinners can't even take most medications for physical pain and are left with little or no option for their pain relief.
Where is the evidence?
Researchers at Oxford University in the United Kingdom have found that the anxiety caused by the anticipation or experience of pain makes the perceived level of pain much worse. TFT effectively reduces or eliminates anticipatory anxiety in addition to reducing the pain.
Length of relief from pain, per occurrence, is also important to the sufferer. In a study, TFT provided longer relief than that experienced from pain medications.
Statistically significant results were obtained with all problems and symptoms treated with TFT in a study at Kaiser Behavioral Health Services. These problems included anxiety, depression, alcohol abuse, anger, anxiety due to medical condition, bereavement, and chronic pain along with others.
When I observe a number of suffering patients who did not respond to our usual treatment modalities, suddenly get better after TFT treatments are given, I don't need a double-blind controlled study to tell me the value of Callahan Techniques® TFT.
James McCoy, MD,
Chief, Pain Clinic, Chief, Hematology Service,
Assistant Chief, Neuroscience Department
If you suffer from ...
arthritis
cancer
stiffness
swollen joints
back pain

heart disease
Fibercon
inflammation
headaches
and many other
... you can use TFT energy tapping in addition to your medications to reduce the risk associated with continued medication use and to enhance their effect.
It makes economic and reasonable sense that we use a natural, risk-free process for pain relief and management "first", before we spend large sums of money for medications with known side-effects and unknown risks.
For a safe, drug-free, non-invasive way to relieve your pain with no side effects, get our TFT Meridian Tapping Pain Control Audio Download today for only $17.95.
In most cases, the self-administered technique demonstrated in the recording by Dr. Callahan himself, will give you the exact same results describe in the research study conducted by Dr. Pasha and others. Don't wait to relieve your pain. Get the TFT Tapping Pain Control Audio Download today.
1. Longhairs, A., Tracery, I., Gait, J. S., Clare, S., Menon, R. S., Matthews, P. M., & Rawlins, J. N. (1999). Dissociating pain from its anticipation in the human brain. Science, 284(5422), 1979-81.

2. Thought Field Therapy and Pain, by Robert Pasahow, PhD, in The Thought Field, Volume 11, Issue 2,

3. Thought Field Therapy Clinical Applications: Utilization in an HMO in Behavioral Medicine and Behavioral Health Services, Kaiser Behavioral Health Services, Sakai, Caroline, et al., J Clinical
Alternatives Spawned From 30 Years of Healing with The Callahan Techniques® and Thought Field Therapy®
Emotional Freedom Techniques – developed by Gary Craig – TFT Training in 1994
WHEE – Dan Benor – based on EMDR and EFT
MTT – Patricia Carrington – based on EFT -
TEST – Fred Gallo – TFT Training in 1994
Dynamic Energetic Healing – Helen Tuggy – TFT Training 1995
Advanced Diagnostics – Greg Nicosia – TFT Training 1995
Healing from the Body Level Up – Judith Swack – TFT Training in 1995
Quantum Techniques – Stephen Daniel 1996
Touch and Breathe (TAB) Ev TFT – John Diepold, Victoria Britt, Sheila Bender – TFT Training 1996/1997
Allergy Antidotes – Sandra Radomski – TFT Training 1996
Tapping Cure – Roberta Temes - TFT Training 1996
Emotional Self Management – Peter Lambrou – TFT Training 1997
The Healing Codes – Alex Lloyd – TFT Training in 1999
Callahan techniques reduce your problems with stress management, anxiety management and sleep disorders. Good nutritional support is vital for optimal mental health and weight control. We provide many of the latest nutritional books and high quality product formulations for improved mental health including weight control, sleep disorders and insomnia, anxiety and stress relief and pain relief. EFT or Emotional Freedom technique, is not associated with TFT meridian tapping techniques. Proper nutritional supplementation for weight control along with our self-help products can lead you back into optimal mental health, reducing the need for long-term stress management tools. These high quality nutritional formulations assist with weight loss difficulties and insomnia promoting increased energy for optimum stress relief reducing the need for anxiety management drugs. They can take the edge off of life's daily traumas and weight control stress. As an outgrowth of the success of The Callahan Techniques™, meridian tapping as treatment on the acupuncture meridians has continued, and has been copied and include in other versions. (e.g., James Durlacher's Acu-POWER, Gary Craig's EFT™, Fred Gallo's EDxTM™, etc.). Accordingly,Roger's meridian tapping has been established as the "Gold Standard" without critical review in the treatment of psychological and psychosomatic disorders.
Callahan Techniques® Thought Field Therapy is the power therapy of the 21'st century. It is a brief, effective psychotherapy for the rapid and natural healing of negative emotions and psychological problems. In the alternative medicine field, Thought Field Therapy uses nature's therapeutic system to balance the bodies energy system promoting natural healing and improved mental health. Callahan Techniques® Thought Field Therapy is a natural, drug-free approach with rapid results that can be documented with Heart Rate Variability measurements. Callahan Techniques® training is offered to professionals in the energy healing and alternative medicine as well as traditional healthcare fields.