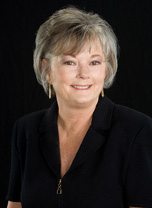 Attend our Thought Field Therapy Audio-Class With Joanne Callahan
Live Life To Its Fullest. Discover how to harness the power of Thought Field Therapy (TFT) to increase your overall performance and remove any fears resulting from living in today's chaotic and uncertain times.
TFT has touched the lives of over 1 million people around the world, and continues to be highly effective time and time again in helping people take control of their lives...
Do you experience these common symptoms:
Racing pulse and rapid breathing
Blushing and feelings of embarrassment
Dry mouth and tight throat
Trembling hands, knees, lips, and voice
Sweaty and cold hands
Nausea and an uneasy feeling in your stomach
Vision changes
Stress and increased cortisol (stress hormone) levels
Self-sabotage behaviors
In this special audio-class, Joanne will show you how to identify and eliminate your blocks to becoming a calm and confident person, achieving your goals – enjoying your life to the fullest. 
This class will teach you a new level of removing the blocks to being fully aligned with your optimal self.  Go to the next level – with peak performance.
... Increase Your Potential for success

... Exert a feeling of Peace and Calm, in all situations

... Improve level of performance to peak levels

... Visualize clearly yourself at or achieving your goals
A parent that volunteered for a demonstration at the end of the class just sent me the following e-mail. What a wonderful tool she now has to share with her family.
Hi Joanne!

I am the parent you spoke with on the teleclass.  I wanted to let you know I had an awesome experience with my son today...  SO, this in the past would have sent me through the roof BUT instead I was a rock of calm and love.  

Here's what happened:  He took a broom and jammed it into his sister's eye, came into the house, and locked us out.  When we finally got him to open the door and he started kicking me and hitting me and then I had to physically block him from hurting my daughter even more.  Once I got him separated into the other room - mind you I am so calm this whole time.  I just calmly got on the bed with him and stayed with him while he calmed down, until after 20 minutes or so.  I asked him what the feeling was he had in his body. (he said he was so mad wanted to kill us - he is 6).  And I had him do the trauma tapping about 3 times.  Until he said the feeling of wanting to kill us was gone.  At a 0.  I could see it in his face.  He looked peaceful and loving, like his usual self.  The insanity had passed.  He got up and went into the other room where she was and gave her the biggest hug and kiss. Unprompted. 

We were able to have this moment because I didn't explode and freak out. The main thing was that I felt myself so calm throughout.  Which is nothing short of a miracle. It was about as tense as it could possibly get.  

Digging in deep. 
Thank you. 
Much love from an appreciative parent.