We invite Emotional Freedom Techniques (EFT) Practitioners to discover how TFT can benefit your practice.
The healing world of Callahan Techniques® and Thought Field Therapy® spawned the beginnings of many therapies, often collectively called Energy Psychology.
Most have a basis in the original form of Thought Field Therapy, and, together have all performed a tremendous service to improve the effectiveness of healing and the field of psychology.
As many practicing and receiving benefit from these newer therapies may not be aware of the history and the underpinnings of their beginnings, we have created this brief history and time-line guide.
In this guide, there is a short list of some of the numerous versions of energy therapies, having their beginnings in TFT. The very fact that there are so many versions, varieties and methods and that they are all effective to varying degrees, and have helped over a million people worldwide, is testament to the power of the original, Thought Field Therapy (TFT).
A therapy, which can be copied, tweaked, and adjusted by different practitioners all over the world, with each version remaining effective, and doing no harm, demonstrates the true underlying power and simplicity.
While all of the various methods and ideas have developed over the years, TFT has also been a dynamic, constantly changing and improving modality.
We welcome all EFT practitioners and those of the various energy based therapies into our TFT family and friends. We have provided a simple time line and history of development of TFT for your understanding.
We believe that together we can be a much stronger force
for change and improvement in the world.
---
Add Thought Field Therapy Certification to Your Practice
Thought Field Therapy Practitioner Training:

Don't Miss Your Chance To Attend!

We have taken the very best TFT has to offer and created an all new course, Thought Field Therapy Boot Camp. This exciting new learning experience includes the best parts from each of our popular and long-time courses:
TFT Algorithm Level training
Sensitivities, Intolerances and Toxins – Self Study Program
Voltmeter & Psychological Reversal
Laminated Algorithm Wall Chart
Client – Success Handbook *
Many part-time practitioners and healthcare workers from other fields have said – "I have heard so much about the power of TFT and want to be able to add it to my practice, but I don't have the time or need to learn all the levels of training and comprehensive theory. Can't you just give me the most effective tools to add to my practice?"
Others, like parents, school teachers, massage therapists and clergy tell us they want to be able to use the powerful tools of TFT to help their friends, family or congregations, but they don't want to know all the theory behind it or do a lot of studying. They just want to help themselves and others. And others are saying they can't take the time away from work to travel and attend a 3-day seminar.
Our All-New Thought Field Therapy Bootcamp is an intensive, 2-day, weekend course that takes the best of each level of TFT and puts it all together in one comprehensive program.
Click here for dates and more information.
---
Celebrating 30 Years of Success.
Thought Field Therapy® (TFT) Provides
the Code to Nature's Healing System.
When applied to specific problems, Thought Field Therapy, or TFT for short, addresses their fundamental causes, providing information in the form of a healing code, balancing the body's energy system and allowing you to eliminate most negative emotions within minutes, while promoting the body's own healing ability.
TFT meridian tapping therapy is a highly effective, non-invasive, healthy self-help alternative to long-term, or drug-related psychotherapy. We provide common TFT recipes (algorithms) or codes in our books and tapes.
Dr. Callahan has demonstrated his tapping technique on CNN, Regis & Kelly, LEEZA, Oprah, and other television and radio shows world-wide. By sharing the TFT meridian tapping techniques, Dr. Roger Callahan believes he can have a significant impact on the decrease of human suffering.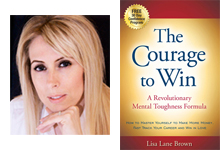 "This remarkable, profound technique can remove love pain, intense phobias, and stress from intense trauma. I used it with one client to completely heal the pain of his brother's murder eight years earlier.
With another client, we eliminated the trauma of her husband's infidelity and restored them to a loving relationship. I've personally used it with excellent results.
If you want to reach your potential, you must learn and use TFT whenever the need arises."
- Lisa Brown
Thought Field Therapy Meridian Tapping is used for:
• Trauma relief
• Elimination of fears, anxiety and stress
• Successful weight loss or smoking cessation
• Ease the weight of depression without medications
Thought Field Therapy® by Callahan Techniques® is a powerful tapping therapy that uses nature's healing system to balance the body's energy system.