Join me on this Special Audio-class on
Combining High-Tech Meditation & TFT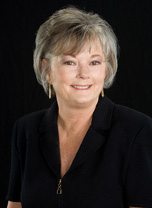 Both techniques compliment each other. When combined together, they empower you to take control of your mind while bring about a peaceful feeling throughout your body. The goal is to develop a long-term practice of self-awareness and control, to help in handling stress, depression, sleep deprivation, and other life challenges.
In this audio class, I'll share the high-tech tools and TFT techniques to facilitate moving toward our highest goal or purpose, maximizing our meditative efforts and improving our balance and quality of life.
I'll walk you through how to use and combine TFT with High-Tech Meditation to develop an "Awakened Mind" brain wave pattern. I'll also share the proven High-Tech Meditation that we use and why. PLUS, I'll show you how you can measure your progress - Brain Mapping.
You'll discover how to use TFT to:

Remove blocks
Heal negative emotions as they arise
Quiet our minds
Increase our comfort with the process

You'll discover how to put TFT and Meditation together to gain:

Peaceful state of mind
Increased Creativity
Peak performance
Higher Intuition
Greater balance and wholeness
Higher states of consciousness


The Audio-Class Also Includes: 

Case histories and examples relevant to the class
Live demonstrations with participants – building their own personal tapping sequences with TFT Voice technology, correcting blocks as needed
Demonstrations will also include toxin identification as needed. 

Once you've completed the class, and put the techniques to work in your life, you'll enjoy better relationships, along with a new sense of joy, excitement, and energy for the important people and things in your life.

Bonuses: 


Access to the Thought Field Therapy Resource Library. It includes videos, audio and specific charts and guides to download to help you learn how to use Thought Field Therapy to overcome your specific challenges.